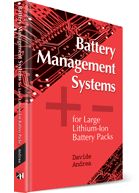 A battery management system (BMS) is any electronic device that manages a rechargeable battery pack. The BMS monitors the battery pack's state, calculates secondary data, offers protection, and controls its environment. This timely book provides a solid understanding of battery management systems (BMS) in large Li-Ion battery packs, describing the important technical challenges in this field and exploring the most effective solutions. Professionals find in-depth discussions on BMS topologies, functions, and complexities, helping them determine which permutation is right for their application. Packed with numerous graphics, tables, and images, the book explains the 'whys' and 'hows' of Li-Ion BMS design, installation, configuration and troubleshooting. This hands-on resource includes an unbiased description and comparison of all the off-the-shelf Li-Ion BMSs available today. Moreover, it explains how using the correct one for a given application can help to get a Li-Ion pack up and running in little time at low cost.
ISBN 1608071049
ISBN-13 / EAN: 978-1-60807-104-3
Binding: Hardcover
Publisher: Artech House
Date of Publication: Sep 30, 2010
Pages: 300
Dewey Decimal Classification: 333
Library of Congress Classification: TK
Introduction
BMS options
BMS functions
Off-the-shelf BMSs
Custom BMS design
Deploying a BMS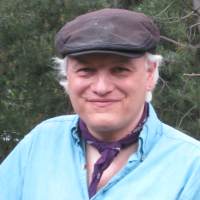 Davide Andrea is the owner of Elithion LLC. He has more than 25 years of experience in the electronics industry and is a leading expert in the area of BMS development. He holds a B.S. in electrical engineering and computer science from the University of Colorado.
Traci Pearson is the owner of Pearson Technical Communication, in Broomfield, CO. She undertook the thankless task of preparing the index for this book with gusto and cheer, despite the extremely short time frame available, and the fact that the index had to be prepared manually. Those challenges notwithstanding, she produced a complete, yet concise index, displaying a deep ability to comprehend the subject matter, for which I am extremely grateful.
Please ask any technical questions through the LithiumIon Reddit, so others may benefit as well.
For other than technical question, contact the author.
" A book by D. Andrea, "Battery management systems" published in 2010, was just discovered as this paper was completed [15]. The book is an excellent overview of battery management systems, specifically for lithium ion batteries. Nearly every topic involved with designing a battery management system is discussed. These topics range from basic cell performance and battery management system topologies, to specific details on balancing systems and battery management board communication. While the system described in this paper differs from those described by Andrea, the book is an invaluable resource for anyone designing a battery management system. "
Friedrich J. Kirk, Master of Science report, California State University, Chico , Spring 2011
" Through the eyes of an EV owner.
This is an excellent book, full of technical information on large Lithium batteries and the Battery Management Systems (BMS) required to monitor and control them. As well as a full review of available commercial BMS's, there is sufficient information to enable the reader to build their own BMS. But you have to be an electric vehicle (EV) owner/operator to need all this information. "
"Combo Man", Amazon site, August 27, 2011
" EV must-have.
Without this book, I would not have been able to do it correctly. Davide offers complete descriptions of BMS, a variety of different Lithium batteries, and how they work. "
"Opusengineer", Amazon site, November 22, 2011